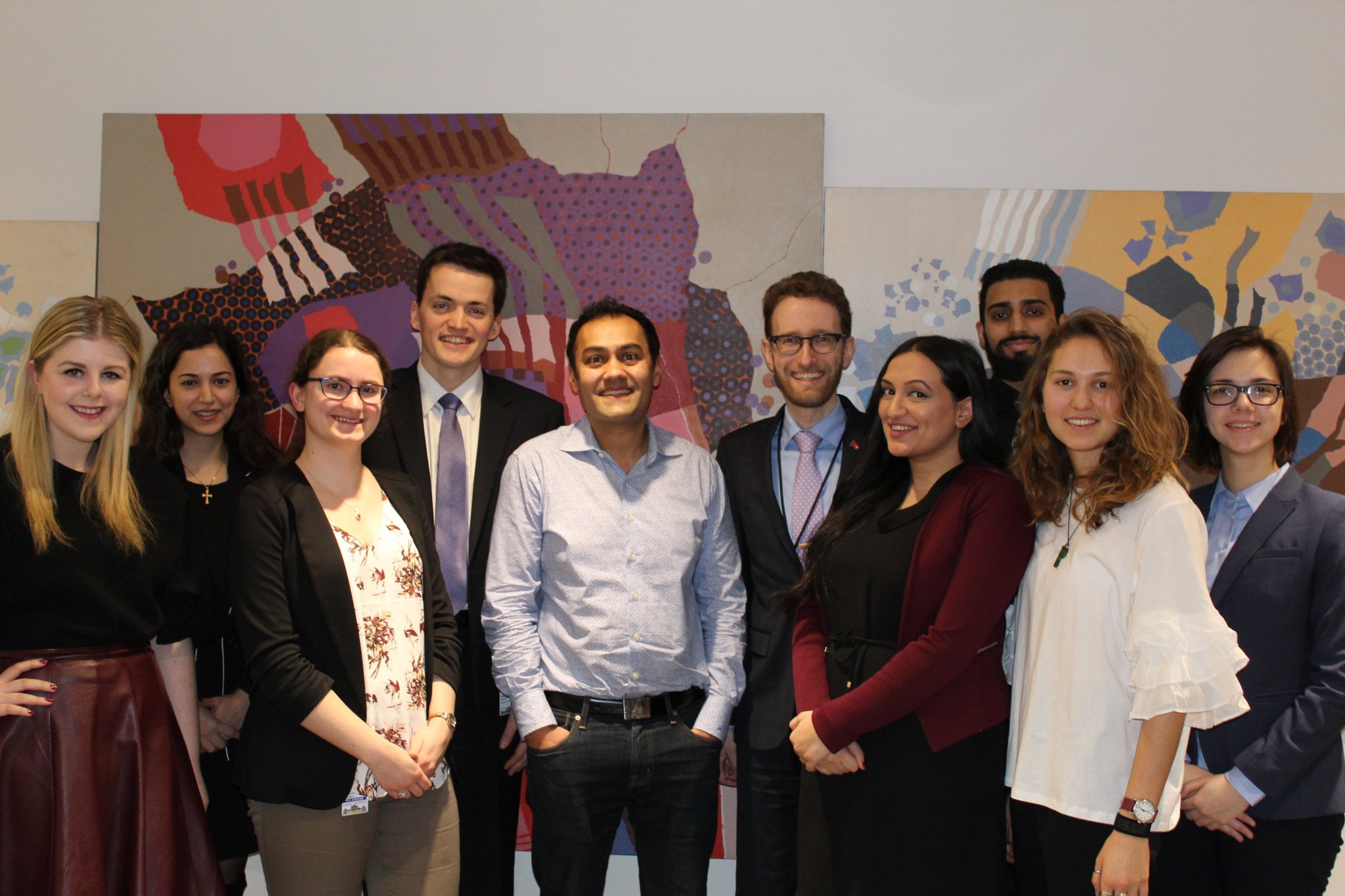 We had the opportunity to meet with Dr. Sacha Bhatia, a health policy researcher with significant experience in health policy.
Dr. Bhatia is the Director of the Institute for Health System Solutions and Virtual Care (WIHV) at Women's College Hospital (WCH). The WCH is an innovation laboratory that develops and tests new ideas, new programs and new policy approaches for ambulatory care in Ontario.
One of the key ideas that Dr. Bhatia promotes is the notion of home accessibility. In this sense, patients with chronic diseases can manage their condition from home. This scenario would like this: a patient with a chronic disease would have several in-hospital consultations with Mr. Bhatia. Afterwards, they could begin emailing when any issues arise. The obvious benefit is that is less congestion in hospitals (hence, shorter wait times) and that these diseases are properly managed.
Now, enter modern medical devices: this might include scales that indicate how much sugar or fats you can ingest, and/or and iPad that recommends you walk/run a specific distance. Dr. Bhatia says that these devices are available, and are gaining greater traction among ill patients.
In addition, Dr. Bhatia is a staff cardiologist at Women's College Hospital and at the University Health Network. Moreover, he serves as Assistant Professor in the Department of Medicine at the University of Toronto and at the Institute for Health Policy Management and Evaluation.
We were eager to learn about Dr. Bhatia's experience as the Premier of Ontario's Health and Research and Innovation Policy Advisor. In this capacity, Mr. Bhatia indicated that his responsibility was to lower wait times. Mr. Bhatia emphasized that this experience was invaluable: specifically the dichotomy between front-line experience in hospitals, and actually creating policy that affected this process.
Thank you for such an informative meeting!