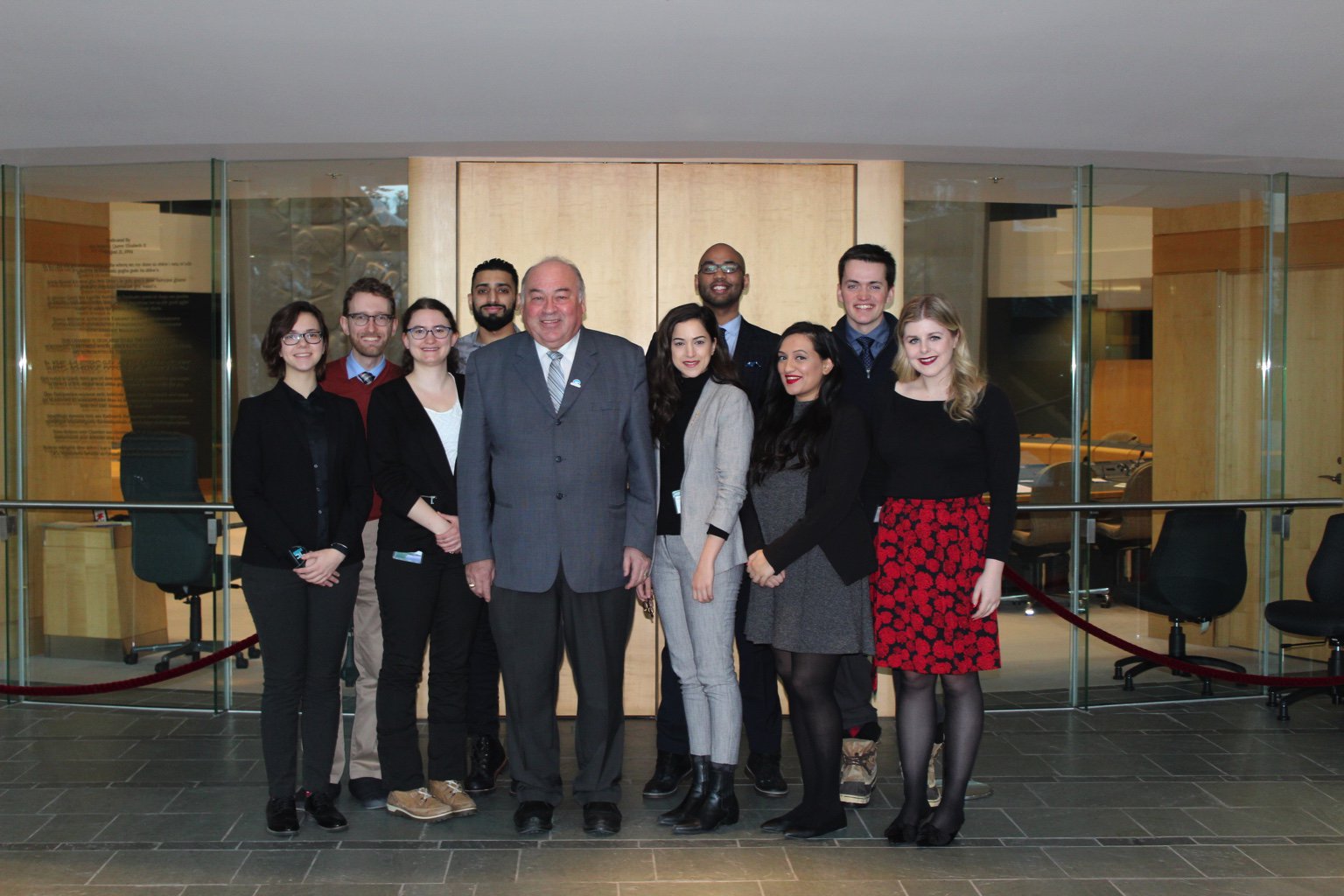 "The Northwest Territories has all the ingredients for strong economic growth, including abundant natural resources, and significant participation and support for economic development from Indigenous-owned businesses and governments, but we can't capitalize on these advantages without a plan." – Premier Bob McLeod 
We were very eager to meet Premier Bob McLeod.
The Premier joined us for breakfast in the Members Lounge, where we discussed the future of the Northwest Territories.
Fundamentally, the Premier argued that the future of the Northwest Territories is bright, if they can attract and retain young talent. This correlated with current movement to establish a post-secondary institution in Yellowknife. One of the main problems the Northwest Territories faces is that young people have to leave to pursue post-secondary education. When these young people leave, the Premier argued they generally, "do not come back." With younger people in the North, there will be greater economic development.
The Premier also discussed the prospect of becoming a province, and determined that it is relatively impossible (while for various reasons, generally the lack thereof a tax base). In this sense, it is not practical, or feasible, for the Northwest Territories to become a province.
Premier McLeod also discussed the Red Alert. The Alert was issued in lieu of the federal government imposing a moratorium on arctic offshore oil and gas development. Premier McLeod argued, "Northerners through their democratically elected government, need to have the power to determine their own fates and the practice of decisions being made by bureaucrats and governments in Ottawa must come to an end."
Thank you for an informative meeting, Premier McLeod!