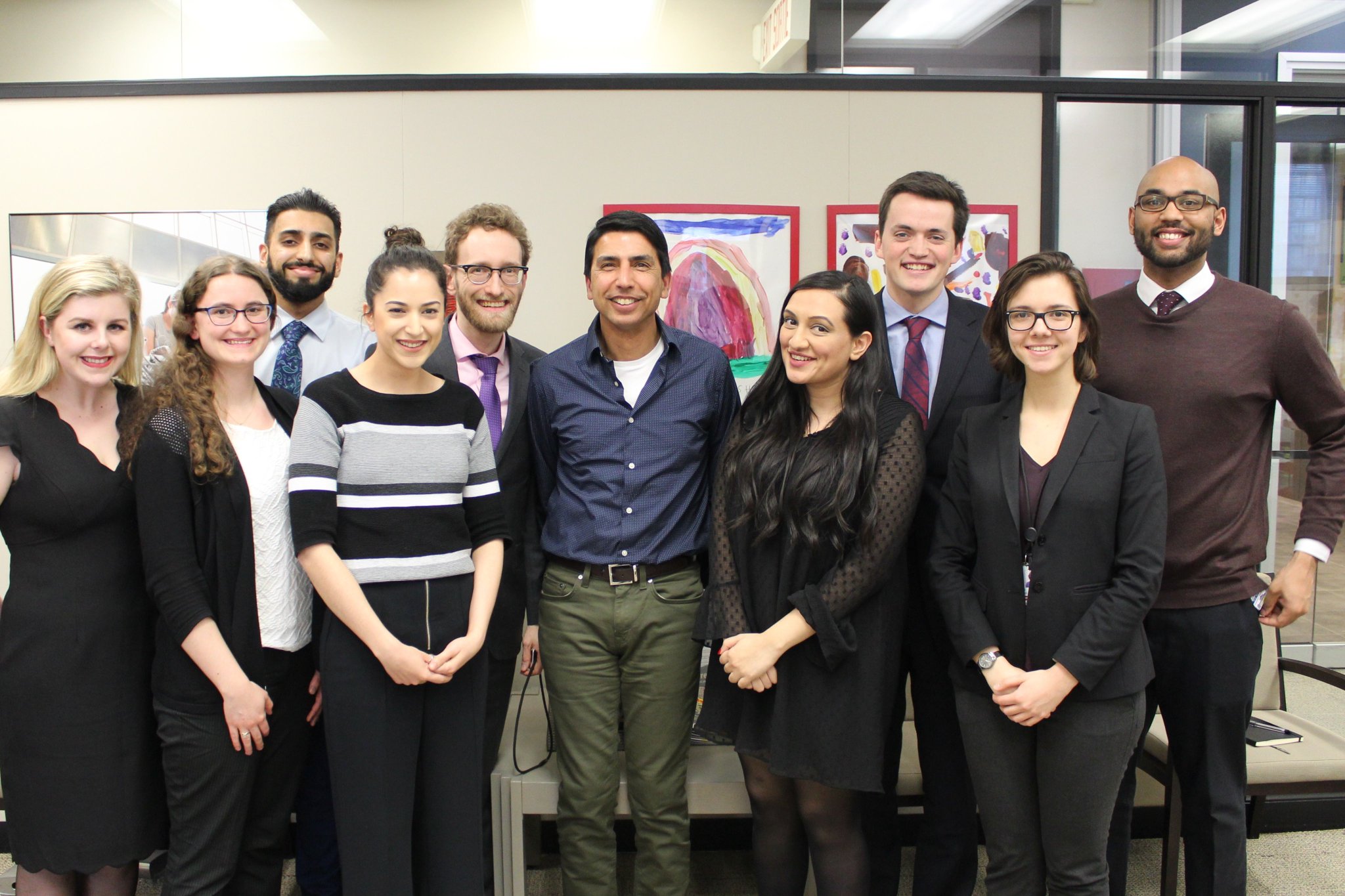 Late on Friday, Feb. 23, we finished off the week with a deep and exciting discussion with Ontario's Deputy Minister of Education, Bruce Rodrigues. Our conversation ranged between Deputy Rodrigues' own career trajectory, which included three years as CEO of Education Quality and Accountability Office (EQAO) prior to becoming Deputy Minister, to his vision for change within the Ministry of Education. One of the most visible changes within the Ministry since Deputy Rodrigues entered his position has been on the walls of its offices, including the boardroom in which we met: drawings, paintings, pictures, projects, and words from students across Ontario. He reminded us that the Ministry had their greatest duty to students, and re-decorating was an important step for all staff to remember that every day.
We talked about the difficulty of educational assessments, and especially new models and or ways of thinking about standardized testing. It is clear that province-wide assessment is very valuable to help identify areas for improvement in the education system. On the other hand, standardized testing does not have to be the only model for these assessments! Indeed, later in the conversation, when discussing how to better educate Ontario's students about First Nations, Métis, and Inuit heritage, in particular the Truth and Reconciliation Commission, Deputy Rodrigues introduced us to the idea of building and assessing the empathy of students. When educating the citizens of tomorrow, it is important to also teach them to feel and see the world from many other points of view.
The most moving moments in the conversation, however, came when we discussed how to build a more inclusive educational system, and where the system let down its students, especially racialized, impoverished, or disabled children. The Deputy, himself a former Math teacher and superintendent, and many interns, shared personal stories about their experiences within the education system. We left the meeting inspired and encouraged by the strength of Ontario's schools, but aware that there is a lot of work left to do to ensure that every child in Ontario can get a great education and achieve their full potential. Thank you again to Deputy Rodrigues!