Our meet-up with the Ontario Power Generation (OPG) this year came in two parts. First, we took a trip to Pickering to visit OPG's Pickering Nuclear Generation Station. We began this tour by sitting down with the GR team on-site to discuss provincial operations and the variety of energy production methods OPG oversees. We learned that the Pickering Station alone produces about 15% of Ontario's power! After this meeting, we geared up for a tour (which included hard hats and goggles!). We started with an overview of the plant's history and the science behind nuclear fission for energy production. Following that was a full walk through of the facility including the radiator entrances, control room, cooling pools and wind turbines. It was a truly unforgettable
experience.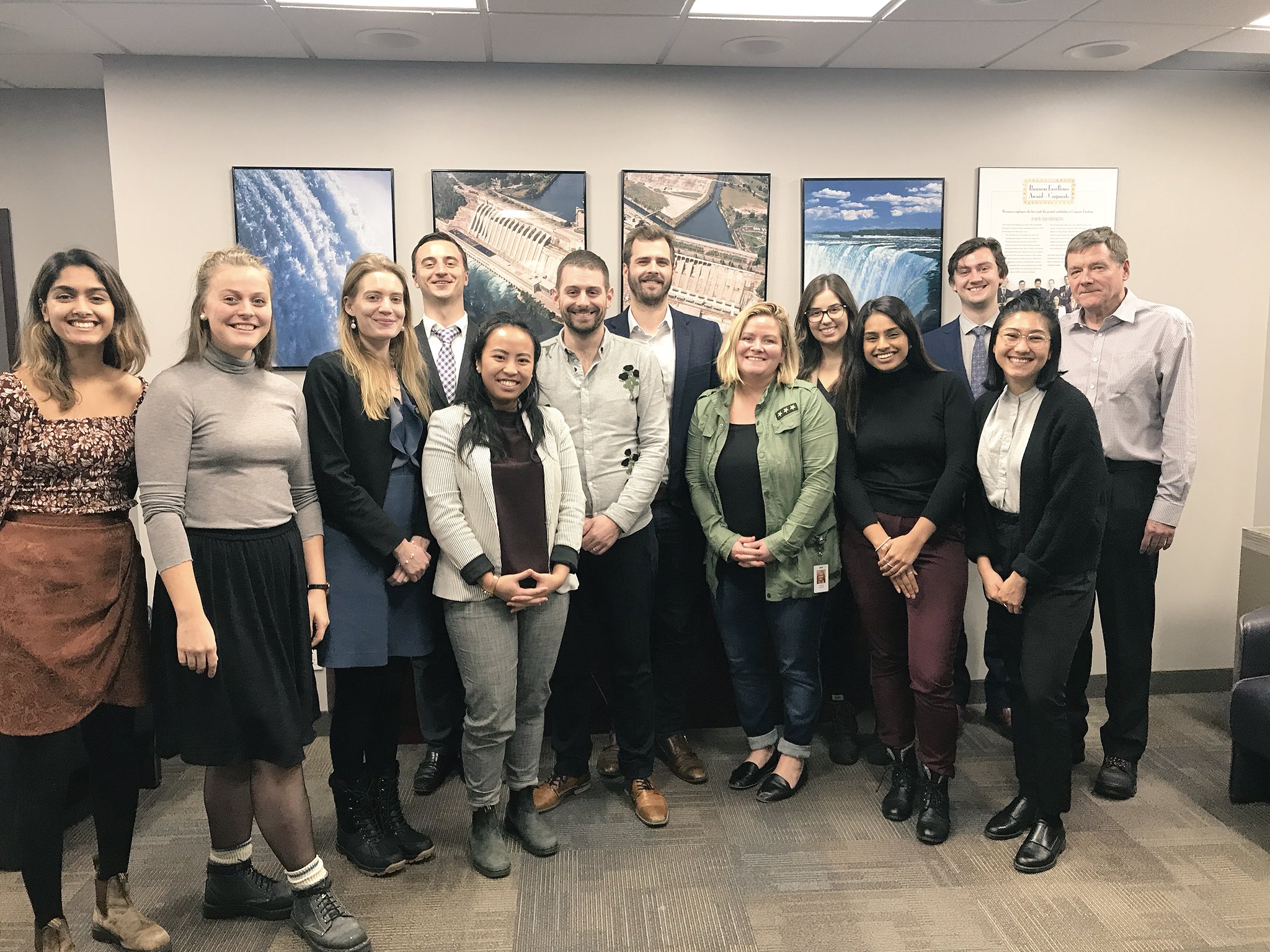 A couple weeks later, we met with the OPG government relations team in their downtown office which is just across the street from Queen's Park. In this meeting we learned an incredible amount about OPG, its connection to the Ontario Legislature, and about the energy sector in Ontario. We realized that the energy sector is quite complex; the technology to extract and store energy for easy access is something we tend to take for granted. Not anymore!
We want to give a huge shout out and thank you to Ontario Power Generation for continually championing the OLIP program. Year after year we are grateful for your support.